Angels-in-Action Sweet Caroline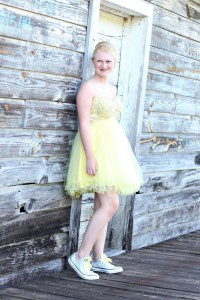 By Adrian Roberts, Mom to Caroline
This is our Sweet Caroline and she was on her way to the 8TH grade prom in this pic. She attends Whittemore Park Middle and is 15 years old. She enjoys cheering for her school, was inducted in the Jr. Beta Club this year and was on the Valentine's Court at her school.
She enjoys being with her family, staying current with social media, swimming (of course),  playing with her sisters,  laying on the beach and making others around her smile.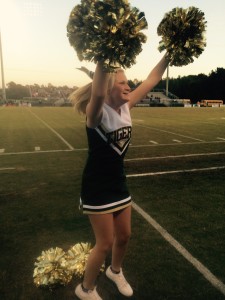 Her smile and laughter will illuminate any room she walks in. She tries her hardest at everything she does and she amazes us everyday.
Although we aren't seizure free they are few and far between and we know that we are extremely blessed.