Aromatherapy and Angels March-April 2014 edition
This has been quite a crazy winter! We live in Northern New Jersey, have had lots of "indoor" family time due a very harsh winter season. We have all gone from the "Holidays", right into bad weather and Matthew has had many "snow days" off from school, how I loved those as kid!!!
What is best for our Angels and families?
Routine, fresh air, eating well, sleeping well & controlling "stress". This helps us keep our minds, bodies and immune systems working well and helps to protect us from colds and flu. It is important to keep our spirits uplifted, and our bodies and minds balanced.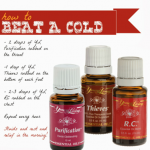 This is how we support ourselves with Young Living "Essential Oils":
Morning Routine: Start our day with warm water & a few drops of Lemon Essential oil – this is a natural cleanse.
Matthew & Family – Thieves Essential oil on feet every morning. This "Anti viral and Anti bacterial" blend of clove, Lemon, eucalyptus, cinnamon & rosemary is highly effective in supporting the immune system and good health. Matthew's College Brother takes thieves in capsule form, Once a skeptic, now a believer , as it has kept him healthy!
Drink 2 oz of Ningxia Red Antioxidant per day, add citrus oils for extra flavor. This drink is filled with nutrients, wolfberries, yuzu and much more…Great for digestion too.
Community Immunity:
Diffuse Purification or Thieves depending on your needs. I have been diffusing a lot of Purification lately, I love the smell and it just clears the air of so many impurities, germs and un wanted odors, the blend is very uplifting as well…  I often diffuse Peppermint and Lemon later in the afternoon when we all need some extra energy.
Diffuse Joy – a blend Bergamont, Rosewood, Lemon Helps with emotional balance & is very "uplifting" Matthew is a "human diffuser", a few drops of our favorites on his bandana, jacket and self, helps bus & school aides and teachers too!
Day Time Routine:
Avoid Germs at School or Day Program Support
Send in your own: Activities for Daily Living Kit – Thieves hand Sanitizer, Foaming Soap, Desk Spray, Toothpaste, Lavender Lotion (See how in Angelman Today's next issue)
Healthy lunch and snacks, Sybille Kraft has many helpful nutritional support tips in Angelman Today…such as adding coconut oil to the Ningxia Red drink
Diffuse Peace & Calming and Stress Away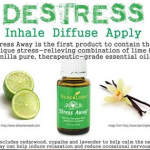 We all try to stay healthy, but at times get sick, rather than going to the drugstore:
Replace your medicine Cabinet:
Congestion/Stuffed Nose /Allergies – RC or Breathe AgainRoll on Allergies /Itchy everything – Lavender
Headaches/Nausea – Peppermint/Digize
Myrtle/Lavender – so gentle and great for babies/toddlers
Thieves – "Anti viral and Anti bacterial" blend of clove, Lemon, eucalyptus, cinnamon & rosemary.
Night Routine:
Epsom Salt Baths with Lavender – Relax muscles & mind
Lavender Lotion – Relax and sensory input (Matthew sees the bottle and gives me his feet!)
Diffusing Lavender before bedtime Tranquil Roll on.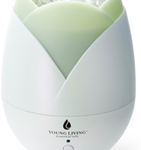 Ask me how:
Shari Caspert
scaspert@gmail.com