Aromatherapy and Angels September – October 2014
By Shari Caspert, Mom of 17 year old Matthew
Aromatherapy: Back to School Essentials For your Special Needs Child, Teacher, Therapists, Aides & You
It's September and it's time to get organized. Time for our family to get ready to go back to school. IEP's, backpacks, shoes, clothing, supplies and Essential Oils!
As parents of special needs children, we often separate our kids and families as "Special Needs" , however the start of school brings the same issues for everyone in our household. Our emotions, excitement & anxiety are heightened whether we are attending pre-school, elementary school, middle school, high school or college. We are all typical and have the same issues as everyone!
There are many ways to use Essential Oils: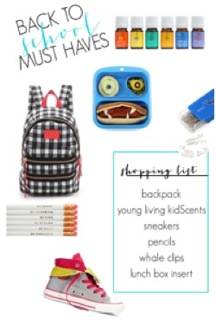 Topically – Put on vita flex points on your feet, the back of the neck, skull sutures, add to bath water or put right on a specific body part.
Diffuse – allows the oils to stay suspended in the air to reduce bacteria & mold. It also freshens the air with naturally, rather than harmful air fresheners.
There are many types of Diffusers – Cool air diffusers, Bandana, Clothing Jewelry, USB ready diffuser , even a coffee filter. (Great options for carpool).
Ingest – Single oils may be used as dietary supplements and there are many supplements such as probiotics, enzymes, vitamins and more.
Let your child be an active participant. Let them smell and feel the essential oils before use and let them make a selection. You can take a photo of the product and put it on the iPad, even use their favorite as a reward system. This is great for independence, making choices, and sensory needs.
Here are some of our easy to use favorites:
Kidscents – Specially designed for younger children, features include: pre-diluted with Coconut oil, roller caps, great names and fun packaging.
The Reconnect Kit contains 4 essential oil blends. Reconnect – allows the mind to react positively and reconnect to surroundings. InTouch – calming, grounding, helps body integrate with environment SleepIze – relaxes and calms the body and mind GeneYus – helps with focus and ability to stay on task.
Ask me how:
Shari Caspert scaspert@gmail.com
www.youngliving4specialneeds.com