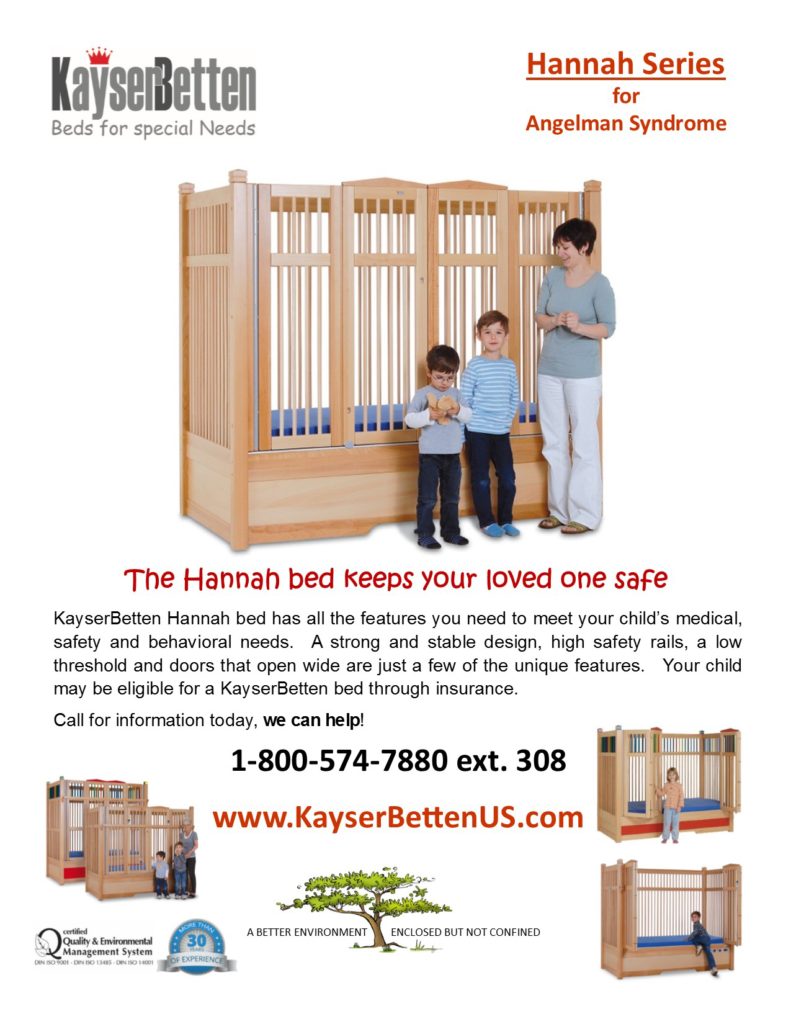 The KayserBetten bed is one of the most highly recommended beds by parents of children with Angelman Syndrome. This bed will meet your child's medical, safety and behavior needs.
One comment we keep hearing from parents is how well THEY sleep at night knowing their child is safe in their room.
The beds are spacious, call and find out the right size for your child.
The KayserBetten bed may be eligible through your insurance provider.
For more info call 1-800-574 ext. 308
www.KayserBettenUS.com
If you have a KayserBetten bed and would like to share your story with us, it could be featured in the next edition of Angelman Today. Email the editor at Lizzie@angelmantoday.com