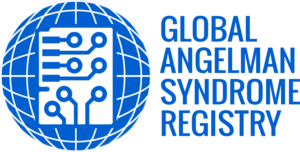 It is hard to believe that it has been a year since the Global Angelman Syndrome Registry was launched. This project is now the largest ever Angelman syndrome study to date, with over 450 participants, call us greedy but we want more. There are over 7000 people that "like" the Angelman Today Facebook page, we know that we can increase these numbers drastically and we want to take some time to explain to you why you should care and how your participation can shape Angelman syndrome research right now.
To borrow from Rare Disease advocate Sharon Terry in her Ted talk, "Researchers don't share. People told us you can't herd cats. Well, yes you can, if you move their food. DNA and clinical data is the food."
The story of your individual with Angelman syndrome is extremely powerful, it is even more powerful when combined with stories around the world. Investigators save huge amounts of time in the initial stages of projects without the need to collect information to test questions, get answers and ask more questions. To develop research projects, recruit for clinical trials and even measure their effectiveness.  It's a win-win, researchers don't need to find funding for investigative work and we don't have to fundraise for that to happen!
The registry is already working! Research applications and requests to share online studies have been sent to registry participants. FAST has had grant applications where the intended recruitment is through the patient registry which is proof of how valuable a tool this is.
No one can access your identified information without your permission
If you grant permission, you can be emailed about participating in online studies, research projects and clinical trials. The people doing this study will NOT be given your name, you will be contacted by the registry curator to ask your consent again first where they will give you contact details or links to find out more.
If you are reading this and saying " I really should do this one day", here is a 3 step guide to getting your entry off the ground quickly. (these are only guidelines; you can do this quicker)
Right now –

 

Visit angelmanregistry.info … what are you waiting for? Click on "Register now" and It will take you two minutes to register for a login. (you do not have to nominate a supervising clinician at this stage, you can do that later)
Schedule an hour within the week – Make sure you won't be interrupted, ideally when kids are at school or in bed. Get a notepad and pen. Systematically work through the registry modules. There are a lot of questions, you don't have to do them all I one hit. When you stumble and can't remember a date, or its asking to upload results, make a note of what it is so that you can come back in step 3.
Diarise to hit social media (within 14 days from today). I'm serious! The nature of social media means we often celebrate our children's achievements, but also their struggles. Grab a pen and write some dates down – milestones, seizures etc.

 

(you might also have a baby book or a file with dates and test results). This should help with the lingering questions you had at step 2. The neurology module is difficult, whilst a lot of us have pseudo degrees in neuroscience the terminology has recently been updated, if you have issues you can contact the registry curator

curator@angelmanregistry.info

(she is based in Australia so depending on the time of the day you may not get an immediate response), or talk with your health professional.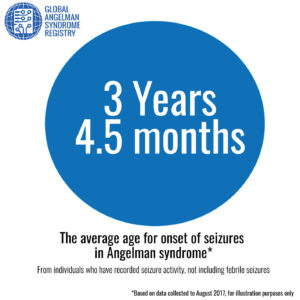 We are aiming to hit 1000 by the end of 2017 – will you help us build this amazing Angelman resource and speed up our journey towards a cure?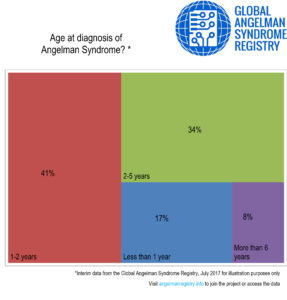 Visit angelmanregistry.info to join the project or access the data.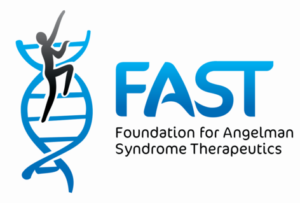 Nashville, Tenn. (June 22, 2017) – A collaborative group of parent-driven organizations seeking a cure for Angelman syndrome has teamed up with F. Hoffmann-La Roche Ltd, (Roche), one of the world's largest pharmaceutical and diagnostics companies, in the first phase of a study that will support the design of human clinical trials and treatment development for the disorder.
Roche has committed funding to create an Angelman syndrome conceptual model. Roche as a leader in personalized healthcare is taking a patient-centered approach to drug and treatment development.
According to Roche, the first phase of the study aims to better understand the impact of Angelman syndrome on patients and their families through interviews with caregivers and physicians around the world.
"The findings of this research will be a key step towards identifying and developing the best outcome measures and biomarkers for future clinical trials," says Dr. Tom Willgoss, principal scientist, Roche.
 The study signals a new movement into the human testing phase of possible drug and therapy development for Angelman syndrome.
"To have such a cutting-edge biotech giant join all of us in the quest for a treatment and cure for Angelman syndrome is a very hopeful sign of significant movement for our families who struggle with the impact of this disorder," says Dr. Allyson Berent, DVM, DACVIM, chief science officer for FAST (Foundation for Angelman Syndrome Therapeutics).
Dr. Stormy Chamberlain, chair of the scientific advisory committee for the Angelman Syndrome Foundation (ASF), agreed that this next phase of development in Angelman research takes a critical step in matching the needs of patients with Angelman syndrome to possible treatment and measurement strategies.
"We are all working together to determine the needs of families with Angelman syndrome in terms of new treatments and medications," says Chamberlain.  
FAST and ASF joined efforts with Agilis Biopharmaceuticals to create the Angelman Biomarkers and Outcome Measures Alliance (A-BOM) in 2016. The alliance of foundations and biopharmaceutical firms works to help researchers identify the best ways to measure clinical progress in Angelman syndrome in an effort to design better trials to test the effectiveness of new experimental treatments. A-BOM is encouraging the families, caregivers and physicians of Angelman syndrome patients to participate in this effort by joining the Angelman registry. The registry assists researchers in collecting strategic information about the disorder from patients and their physicians. The registry can be found online at angelmanregistry.info.
"We need rigorous ways to measure how potential treatments may improve the quality of life for individuals with Angelman syndrome and their families," says A-BOM's director, Dr. Terry Jo Bichell. "Roche's conceptual model will set a standard that will help researchers determine what to measure, how to measure it, and how to interpret their findings when they are trying to identify possible treatments."
Initial findings for the first phase of the study are expected in 2017. The research team plans to interview the caregivers and clinicians of approximately 33 patients with Angelman syndrome in its sample.
About The Angelman Biomarkers and Outcome Measures Alliance (A-BOM)
The Angelman Biomarkers and Outcome Measures Alliance (A-BOM) is a new group formed by both FAST (Foundation for Angelman Syndrome Therapeutics) and the Angelman Syndrome Foundation, together with researchers and pharmaceutical corporations to help move new treatments to the clinical trial phase. A-BOM includes scientists, foundations and corporations that are all working together to share in research, studies, trials and stories to help people with Angelman syndrome.
Save the Date!
The Angelman Syndrome Foundation is thrilled to announce the 2017 Scientific Symposium and Biennial Conference—your ultimate resource for all things AS.
ASF Scientific Symposium and Biennial Conference
July 10-16, 2017
Arizona Grand Resort & Spa

Thank You for Your Input!
Thank you to everyone who voted in the 2017 Conference location survey. The Arizona Grand site in Phoenix was chosen based on input from the AS community, and the ASF Conference Planning Team is hard at work planning the most engaging and beneficial programs and activities for all attendees.
Plan ahead!
The room rate for the Arizona Grand is $110/night. Use the Conference Budgeting Sheet in Excel or PDF formats to start planning for your trip to Phoenix today.
For those who plan on attending, join the ASF Conference Facebook group! This is where attendees will have the opportunity to discuss amongst themselves all things Conference related.
Many more details to come so stay tuned for future ASF Conference updates!
A Look Inside The Angelman Respite Centre
14400 Boul Gouin O., Pierrefonds, QC, H9H 1B1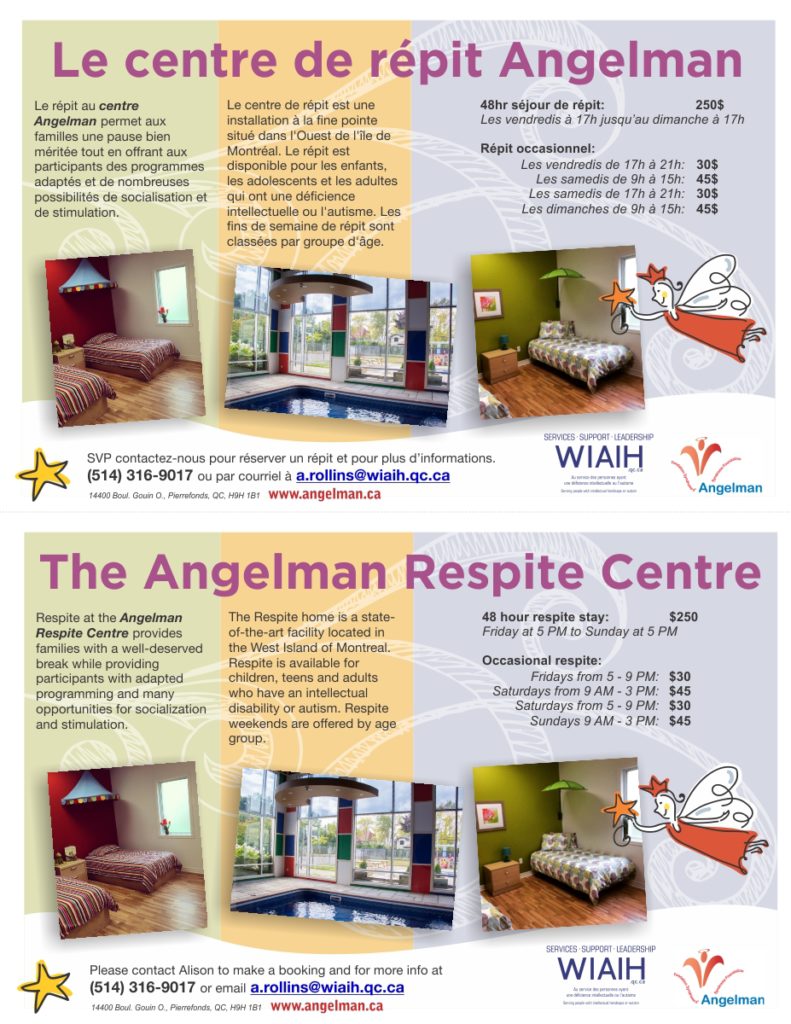 Dear Parent/Caregiver:
Many families of individuals with Angelman syndrome struggle to cope with challenging and difficult to manage behaviors. These behaviors can have a major impact on family life and also prevent the individual from participating fully in activities at home, school or in the community.
The Canadian Angelman Syndrome Society (CASS) and the Angelman Syndrome Foundation (ASF) have created a series of instructional modules to help families understand and address challenging behavior in individuals with Angelman syndrome. These modules can be accessed at www.angelmanbehaviors.org.
We would like to enhance these modules by adding video clips of individuals with Angelman syndrome engaging in challenging behavior and demonstrating options for what parents and caregivers may do differently in these situations. In order to do so, we are seeking families who are attending the CASS conference in Edmonton and are willing to be videotaped interacting with their son or daughter and receiving coaching on Wednesday July 13 and/orThursday July 14, 2016.
If you are interested in volunteering to participate in videotaping during the CASS conference, please indicate you would like to participate by sending an email message to info@angelman.org. We will then get back to you with further details.
Please take a moment to respond to this very short survey regarding behaviors that are most concerning for you and your family. https://www.surveymonkey.com/r/ChallengingBehaviors_AS
This survey will close on Friday, June 24, 2016 at 11:30 p.m. CST.
Thank you in advance for considering this important opportunity to help the Angelman community.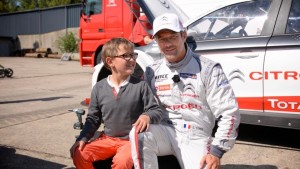 "I am happy to bring some help to the children of AFSA fight their diseases. If I can families to stay positive, I would be filled. We spent a lovely day during filming, it was nice to share these moments with Gatien, the team and the association. I give my full support to the AFSA, just like Sébastien Loeb Racing and we will be delighted to welcome the children in the future, on the circuits or other events. "
– Sébastien LOEB
"Can you imagine a more beautiful relationship, more beautiful friendship for a disabled child that he can establish with a great champion, a great sportsman who agrees to look him in the eyes and say," I recognize you, and I will support in your fight? On behalf of all children with Angelman syndrome, on behalf of their parents, family and friends, thank you to Sebastian. "
-Denise Laporte, President of AFSA
For more information visit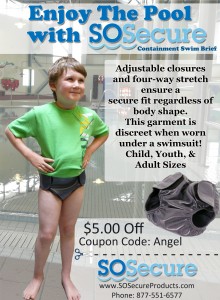 Save the Date — CASS Conference in 2016!
Conference Co-chairs Terry Singleton and Kent Fleming advise newsletter readers that the CASS Board has approved the Double Tree by Hilton in Edmonton as the venue for the 14th International Conference of the Canadian Angelman Syndrome Society, scheduled for 13 to 16 July 2016.
The Registration Booklet PDF is now available to download here.
It is full of information which will allow you to start making plans to attend. It is the work of the 2016 Conference Committee made up of CASS Board Members and CASS Community Relation Committee members led by Co-Chairs, Terry Singleton and Kent Fleming.
Thank you, everyone, for helping to get the word out about your Edmonton 2016 Conference! We look forward to welcoming you to an informative and enjoyable
conference.
We are pleased to announce that CASS has contracted Alberta AdaptAbilities to provide management of the Kids' Program at our upcoming Conference, "Prospecting for Possibilities" scheduled from 13 to 16 July 2016 in Edmonton.
Alberta AdaptAbilities Association is a registered charity that provides one of a kind programs and services that adapt everyday experiences empowering individuals with special needs to grow, succeed, and belong. They provide caring, understanding, and structured environments for children and adults with special needs.
CASS Conference organizers look forward to welcoming AS families to Edmonton this summer and believe this collaboration with Alberta AdaptAbilities will provide our AS and child delegates with the "Animal Adventures" they and their caregivers will enjoy.
Attach a one-page summary of the 3-day Alberta AdaptAbilities program. Click here to download the program.
Please stay tuned to the CASS website for News Flash Updates on this exciting event!
Secure Sleep System
Lizzie Sordia hosted a live webinar for the Angelman Syndrome Foundation about Holiday gift giving ideas. Here is the video from the YouTube channel of the ASF. As talked about in the video, we have a link to the downloadable PDF of this presentation to help make shopping easier. The links to these products in the presentation work directly to the websites where you can purchase these items. Enjoy!
Download the PDF here: Links work to help you shop online.
Holiday Gift Guide