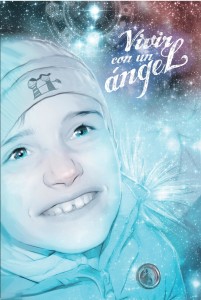 "What is Angelman Syndrome?" That is usually the first question we ask the doctor as soon as our child is diagnosed with this rare disease. The following questions may be of the kind: What can we do? Is there a treatment? What is their life expectancy?
As soon as we become aware of the fact that there is no treatment or cure, our whole life is turned upside down. Each individual family deals with the situation the best way they can. Some choose denial. However, sooner or later, they will try to contact other families in the same situation who will be able to understand, to share their own experience and offer support in bad times and celebrate with us the, good times.
All Angel families would have loved to hear about the syndrome from a more positive and closer point of view than that offered by doctors.
And so 25 families belonging to the Spanish Angelman Syndrome Association decided to write down their personal stories in the hope of spreading the word on Angelman Syndrome and especially with the determination to help those who in the future will come face to face with this diagnose.
We want them to know that they are not alone and that there is a life and hope beyond the syndrome. It may be difficult at times, but it will bring moments of total happiness, more than we could have imagined.
And, most importantly, the book is a tribute to our sons and daughters: it is their lives and their stories we are sharing with the world, a story they aren't able to explain with words.
*The English version will be published soon.
Se trata de un libro escrito por 25 familias de la Asociación contando sus propias experiencias con un Angelman. Un libro imprescindible para comprender los que diariamente las familias viven.
Se trata de un libro escrito por 25 familias de la Asociación contando sus propias experiencias con un Angelman. Un libro imprescindible para comprender los que diariamente las familias viven.
Hemos analizado los precios de envio al extranjero, y sale sobre 10€ cada libro. El que este interasado en que le enviemos un libro al extranjero, debera pagarlo con tarjeta y a 20€ con gastos de envio incluidos.
Buy your copy
Compra su copia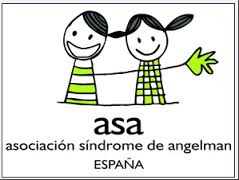 "Let's make the journey together" Conference 10-11th May-Madrid
This past 10th and 11th of May, Spanish Angelman Syndrome Association conducted a professional conference in Madrid under the title of let's make the journey together for parents and professionals who deal with our children.
The conference was a success both because of the level of participation as well as the professionals who were there and shared their knowledge. The association undertook the commitment of holding this conference during an assembly. We do believe that our expectations became self-fulfilling, both in participation as well as chosen issues.
In addition, you can find some brief summaries of conference presentations. Videos will be available to anyone who is interested on our YouTube channel.
Genetic aspects of Angelman Syndrome. PhD Pablo Lapunzina, head of the Institute of Genetics and Molecular Medicine (INGEMM), the Hospital La Paz (Madrid), member of the advisory committee at Dravet Syndrome Foundation PDh.
Pablo Lapunzina, made a complete introduction to Angelman syndrome reminding its characteristics and genetic mechanisms. He explained dicult concepts to grasp such as methylation and genomic imprinting with simples terms. Then, he went on to outline the genetic mechanisms that cause Angelman syndrome (deletion, paternal uniparental disomy, mutation in the UBE3A gene and clinical cases), he also talked about the occurrence of each one. He spoke openly about diagnostic techniques that are being currently used to conrm Angelman syndrome.
To conclude, he delved into the key themes: sleep disorder. He recommend us to create a safe sleep zone and the measure that we should take to treat such disorders.
Treatment of behavioral disorder related to Angelman Syndrome, PhD Ignacio Sanchez Cubillo, clinical neuropsychologist of adults, children and youth in brain injury (Red Menni, Bilbao) and at the Balearic Institute of Psyquiatry and Psychology (Palma de Mallorca).
Phd Sanchez Cubillo, neuropsychologist, tried to explain the concepts and basis ideas that parents must understand in order to bear in mind the current behaviour that we notice with our children. Behaviour always has a reason, they pursue an objective (attention, power, revenge, etc…) and we need to figure out these objectives in order to understand their behaviour, at the same time we will be able to modify misconduct.
According to Pdh. Sanchez, it is essential to analyze in depth the context of behaviour that needs to be corrected. For that reason, it is necessary to take into account what happened before and during the misconduct and value our reaction to it. The behaviour of our children will be modied when we modify our reaction to such conduct. This is why it is essential to know if our reaction was correct or not.
During his presentation, Pdh Sanchez analyzed and explained the guidelines you should follow with real cases.
Introduction to PECS workshop PhD Sonia Vilatela Verdes, speech therapist and managing director at Pyramid Educational Consultants – Spain (www.pecs-spain.com).
Sonia Vitatella Verdes, introduced us to picture exchange communication system (PECS). The rst thing that she explained to us is that we are not always using PECs when we are using any king of images, it is essential a picture exchange among users with a clear feedback intention. PECS starts teaching how to carry out spontaneous requests, and then to add additional communicative functions such as answer questions and comment.
PECS has 6 phases:
•PHASE I: how to communicate. The child is trained to initiate communication, with one picture at a time (non discrimation)
•PHASE II: distance and persistence. Aid and support are progressively eliminated.
•PHASE III: Discrimation. The child learns to select the appropriate picture (simple discrimation). Then, he/she learns conditional discrimination.
•PHASE IV: the child learns to construct simple senteces by using expressions such as "I want…"
•PHASE V: the child is taught to respond to the prompt: "what do you want?"
•PHASE VI: the child is taught to make comments about what they see, hear,etc.
Sonia spoke about the importance of making generalizations in every possible context: family, school, etc.
When epilepsy is only a part of the clinical case: advances and challenges in the treatment of drug-resistant epilepsy, PhD Ana Mingorance, head of Technology and Innovation at Dravet Syndrome Foundation, she works in Brussels as specialist in epilepsy, Alzheimer and Parkinson diseases. Dr. Ana Mingorance, analyzed in depth the various types of epilepsy and the
incidence each one has. According to her, drugs are progressing rapidly to control seizures, although it is still unknown what causes the seizures. She commented on the fact that some kind of epilepsies cannot be controlled with drugs. Numerous parents asked about the characteristics of the seizures experienced by their children such as fainting, convulsion and possible solutions to these problems. According to Mingorance, it is very important to spend money on epilepsy research and the search of new drugs which can help to control seizures and the effect that they have on children.
ROUND TABLE:
At the end of our Professional Conference we had a round table, exclusively parents of children with Angelman syndrome. The aim was to create a space in which everybody can talk about concerns, share experiences and worries. Several issued emerged during the topic, including sleep disorders. We discussed and raised issues about routines, whether it is important or not to establish and keep routine associated with bedtime. We also talked about the options that each family has selected for their children: sleep alone in a room or share the room with his/her parents, end up with him/her when he/she wakes up, etc. Sphincter control was has also been much discussed how to teach children to use the toilet and remove diaper at night.
We also share some tricks to make daily life easier, for instance get kids to wear their glasses, collaboration during bathtime, dress, undresses, ect…
We could have stayed talking for a few hours; the time seemed too brief for too many things that we wanted to share. It was a great group therapy group which helped to bring emotions to the surface.
The two-day event was recorded also and it is available to anyone interested on our Angelman Syndrome association youtube channel.
http://www.youtube.com/user/SociosAngelmanASA
The role of UBE3A in flies is the same as in humans
The Angelman Syndrome Associatio
n (ASA) Spain organised a seminar last September, where PhD Ugo Mayor explained the line of research that is being conducted in his laboratory on Angelman Syndrome. He has recently released his discoveries to the scientific community and it is for that reason that ASA aimed to interview him in order to find out all about his discoveries and progress.
____________________
Why did you decide to start research on Angelman Syndrome?
I have been doing research in the functions of ubiquitin since 2004, with a special interest on the regulation of the brain. At the time, most labs working in the ubiquitin field were focused on developing strategies that work mainly in vitro, but which can not be used to which we applied first to fruit -flies- that can be used to characterize ubiquitination in vivo. After considering a number of relevant pathways we could aim to characterize with our technique, I realized that research on AS should be our priority, as it represents a paradigm of the importance of ubiquitination in neuronal development and function.
We know that AS is an alteration of chromosome 15. What is actually its cause?
From the two copies of the gene for the ubiquitin ligase UBE3A we all have in our cells, only one is usually activated in our brains. If there is for some reason a problem in this region of the chromosome 15 where UBE3A is located, and this copy of UBE3A is not activated, our brain would lack the ubiquitin ligase activity of UBE3A. While UBE3A is just one out of over 500 ligases humans have, the lack of its activity results in AS. Most ubiquitin ligases are capable of attaching ubiquitin to more than one substrate or client proteins. A signicant amount of research is ongoing to map which substrates do each ubiquitin ligase target, but in most cases we do not yet know them. This is still the case for the substrates of UBE3A, despite some results exist pointing to likely substrates.
What is ubiquitin and what function does this protein have?
sort of way to regulate at the required time and location most other proteins within cells. A protein tagged with several ubiquitin molecules can for example be targeted for degradation, but depending on ubiquitin is attached, it might instead be directed to interact with a third protein, or sent to a different location within the cell. The ubiquitin code is still not fully understood, but we know now much more than 30 years ago, when research on ubiquitin just revealed the importance of this small protein. Such work was recognized by a Nobel Prize 10 years ago.
We have recently read you just published some advances in your research. What have you found?
Using a model system we have identied and validated some UBE3A substrates that could explain a number of observations reported before for Angelman Syndrome. The UBE3A gene is not only present in humans, but also for example in fruit -ies, a simple organism used for research because of its versatility. The role of UBE3A in -ies is exactly the same as in humans, and -ies lacking it also display a failure of neuronal functions that mirrors –within their own scale of capabilities- the syndrome that develops in humans.
What do these developments imply for AS research?
While so far our results are only based on one model system, and therefore will need to be validated in higher organisms, as well as in human samples, we have observed that UBE3A regulates the proteasome. This confers a higher level of complexity to the molecular network controlled by UBE3A, as the proteasome is a central regulator of protein degradation. However, our results might actually offer an explanation to the regulation of other proteins that had been described as UBE3A substrates before, but which were actually never conrmed to be ubiquitinated by UBE3A.
And now what? What is the next step you are planning for your research?
Once we have conrmed that our strategy can be used in -ies, we are now expanding our research into mice, a model organism much closer to us, and which will hopefully help us understand better how AS develops. Additionally, and in collaboration with Dr Reiter in Memphis, we are aiming to validate our results in dental pulp derived neurons from patients.
Where do you obtain funding for your research?
When I arrived to the CIC bioGUNE, a research centre near Bilbao (northern Spain), I was given some generous support by the centre to set up the lab. Later I obtained a March of Dimes grant that has funded our research on AS during the last 2 years. This year, we have been fortunate to receive a direct economic contribution by the Asociación Sindrome de to support our research for the year 2014. This has been an essential support at a time we are waiting for the resolution of a grant application to the Spanish main source of support for research.
Last, a question we all ask ourselves. Will we ever see a cure for AS?
That is the trickiest of all the questions so far. Obviously, I would like to say "Yes, no doubt". But, at the same time, I think it is essential that we do not create false expectations. In contrast to not so long ago, we now understand what gives rise to AS. However, we don't know yet what goes wrong at the molecular level as a consequence. Depending on what exactly is happening, it might be more or less likely that finding a therapy for AS compensating for the neurological manifestations might be achieved within a reasonable time. Science is advancing fast, so the chances to nd a cure for AS are obviously increasing every day. And surely research on AS will continue until a cure is found. Until then, life has to continue, and making the best of the given circumstances is probably the best present a child with AS will receive.
_______________
More information:
http://personal.cicbiogune.es/umayor/Lab/Research.html
Who is Dr. Ugo Mayor?
Born in San Sebastian (Basque Country, Spain), Ugo Mayor finished his studies in Lund Universitet (Sweden), and then went to the University of Cambridge (UK), to work on ultra-fast folding proteins under the supervision of Prof. Sir Alan R. Fersht. His PhD thesis resulted in several landmark papers. In 2004, Dr Mayor was granted a Dorothy Hodgkin Fellowship from the Royal Society (UK). Moving into the lab of Prof. Andrea H. Brand at the Gurdon Institute involved a significant change in disciplines, aimed at bridging the gap between protein biophysics and developmental neurobiology. Using a novel approach to isolate ubiquitinated proteins, Dr Mayor was able to describe the ubiquitin landscape in the embryonic brain during development. He received in 2012 a Basil O´Connor Starter Scholar Research Award from the March of Dimes, and focused his efforts in identifying the substrates of the UBE3A ubiquitin ligase, whose failure causes Angelman Syndrome. Dr Mayor is based at the CIC bioGUNE research centre (near Bilbao, Spain) with an Ikerbasque Researcher position.