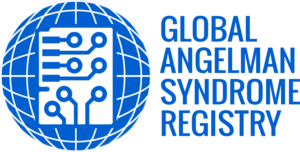 It is hard to believe that it has been a year since the Global Angelman Syndrome Registry was launched. This project is now the largest ever Angelman syndrome study to date, with over 450 participants, call us greedy but we want more. There are over 7000 people that "like" the Angelman Today Facebook page, we know that we can increase these numbers drastically and we want to take some time to explain to you why you should care and how your participation can shape Angelman syndrome research right now.
To borrow from Rare Disease advocate Sharon Terry in her Ted talk, "Researchers don't share. People told us you can't herd cats. Well, yes you can, if you move their food. DNA and clinical data is the food."
The story of your individual with Angelman syndrome is extremely powerful, it is even more powerful when combined with stories around the world. Investigators save huge amounts of time in the initial stages of projects without the need to collect information to test questions, get answers and ask more questions. To develop research projects, recruit for clinical trials and even measure their effectiveness.  It's a win-win, researchers don't need to find funding for investigative work and we don't have to fundraise for that to happen!
The registry is already working! Research applications and requests to share online studies have been sent to registry participants. FAST has had grant applications where the intended recruitment is through the patient registry which is proof of how valuable a tool this is.
No one can access your identified information without your permission
If you grant permission, you can be emailed about participating in online studies, research projects and clinical trials. The people doing this study will NOT be given your name, you will be contacted by the registry curator to ask your consent again first where they will give you contact details or links to find out more.
If you are reading this and saying " I really should do this one day", here is a 3 step guide to getting your entry off the ground quickly. (these are only guidelines; you can do this quicker)
Right now –

 

Visit angelmanregistry.info … what are you waiting for? Click on "Register now" and It will take you two minutes to register for a login. (you do not have to nominate a supervising clinician at this stage, you can do that later)
Schedule an hour within the week – Make sure you won't be interrupted, ideally when kids are at school or in bed. Get a notepad and pen. Systematically work through the registry modules. There are a lot of questions, you don't have to do them all I one hit. When you stumble and can't remember a date, or its asking to upload results, make a note of what it is so that you can come back in step 3.
Diarise to hit social media (within 14 days from today). I'm serious! The nature of social media means we often celebrate our children's achievements, but also their struggles. Grab a pen and write some dates down – milestones, seizures etc.

 

(you might also have a baby book or a file with dates and test results). This should help with the lingering questions you had at step 2. The neurology module is difficult, whilst a lot of us have pseudo degrees in neuroscience the terminology has recently been updated, if you have issues you can contact the registry curator

curator@angelmanregistry.info

(she is based in Australia so depending on the time of the day you may not get an immediate response), or talk with your health professional.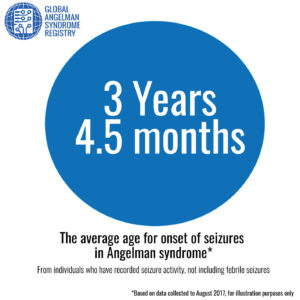 We are aiming to hit 1000 by the end of 2017 – will you help us build this amazing Angelman resource and speed up our journey towards a cure?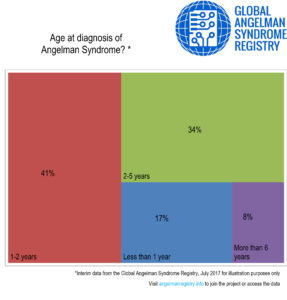 Visit angelmanregistry.info to join the project or access the data.