Very soon you will be able to purchase the first ever comic book pamphlet about the Ketogenic diet. Learn how to use Keto Power to help fight epilepsy.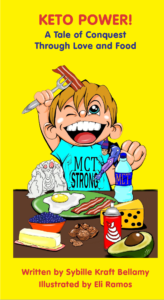 Written by Sybille Krafty Bellamy, Mom to Maxent. Maxent was born with Angelman Syndrome, he was medically fragile from the beginning of his life. Sybille was determined to learn how to spend time and money in the kitchen and not in the hospitals.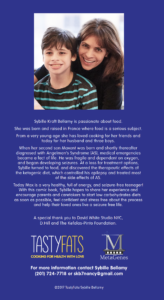 We will keep you posted and let you know as soon as it is available.

---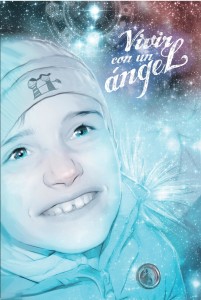 "What is Angelman Syndrome?" That is usually the first question we ask the doctor as soon as our child is diagnosed with this rare disease. The following questions may be of the kind: What can we do? Is there a treatment? What is their life expectancy?
As soon as we become aware of the fact that there is no treatment or cure, our whole life is turned upside down. Each individual family deals with the situation the best way they can. Some choose denial. However, sooner or later, they will try to contact other families in the same situation who will be able to understand, to share their own experience and offer support in bad times and celebrate with us the, good times.
All Angel families would have loved to hear about the syndrome from a more positive and closer point of view than that offered by doctors.
And so 25 families belonging to the Spanish Angelman Syndrome Association decided to write down their personal stories in the hope of spreading the word on Angelman Syndrome and especially with the determination to help those who in the future will come face to face with this diagnose.
We want them to know that they are not alone and that there is a life and hope beyond the syndrome. It may be difficult at times, but it will bring moments of total happiness, more than we could have imagined.
And, most importantly, the book is a tribute to our sons and daughters: it is their lives and their stories we are sharing with the world, a story they aren't able to explain with words.
*The English version will be published soon.
Se trata de un libro escrito por 25 familias de la Asociación contando sus propias experiencias con un Angelman. Un libro imprescindible para comprender los que diariamente las familias viven.
Se trata de un libro escrito por 25 familias de la Asociación contando sus propias experiencias con un Angelman. Un libro imprescindible para comprender los que diariamente las familias viven.
Hemos analizado los precios de envio al extranjero, y sale sobre 10€ cada libro. El que este interasado en que le enviemos un libro al extranjero, debera pagarlo con tarjeta y a 20€ con gastos de envio incluidos.
Buy your copy
Compra su copia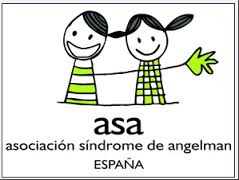 Angelman Anecdotes 
"The breaking of that awful feeling of isolation is the greatest gift one Angelman family can give to another…. Those of you who will share your experiences will do it because in the Angelman family that is what we do.  Whatever problems you have to meet, others not only understand but have found a solution.  Whatever road you have traveled, others have traveled before you, so there is no need to travel alone."  Audrey Angelman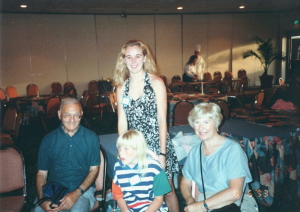 Audrey and Harry Angelman, Orlando 1993
Whitney and Ashleigh (Sorenson) Evans
Family Members: Let's honor Audrey's words by making a family section titled, Angelman Anecdotes (of an updated version of Angelman Syndrome from A to Z) the most collaborative and informative "go to" (online) document ever! You don't want to miss the opportunity to share a tip or brief anecdote that could make a difference in the life of a precious angel!  EVERYONE has at least one tip, discovery, insight, cautionary tale, inspirational success story, favorite website address or link, etc… to share!  We all share a common bond and can help one another!
Professionals:  WE NEED YOUR HELP MAKING A DIFFERENCE IN THE LIVES OF ANGELS, TOO!  Teachers, teacher aides, physical therapists, occupational therapists, physicians, speech and language pathologists, music, aquatic and other therapists certainly have information or success stories to share!  We very much appreciate your efforts.
***PARENTS: Please pass this announcement on to any professionals that might be interested.
**** If you have already submitted tips last year for an updated version of Angelman Syndrome from A to Z, please know that they WILL be included in this newly created project.
Below is a list of suggested topics.  However, contributing on ANY topic is appreciated!
Advocacy  How are you an advocate for your child?  What do you say when a child asks questions about your angel?  How do you handle unwelcome comments?  How do you educate others?  How do you model or set an example for others on how to interact with your angel?
Acid Reflux/Gagging What do you use/do that helps?
Autism-like Behaviors What do you do to provide comfort for your angel and avoid over-stimulation?  How do you quell over-excitability? What does your child use for his/her hands to provide comfort and calmness?
Celebration Anecdotes! What are some proud moments you would like to share with others?  Include your angel's name if you wish and we'll all celebrate with you!
Conservatorship/Adult Guardianship Describe your experience… Why did it prove helpful to go through this process?
Clothing What brand or type of clothes is most durable or comfortable?  If your angel is a "Houdini", what are the best shoes and where do you find them?  What do you use to protect your child's clothes at school or at home for mealtimes?  What swimsuits work best?  Is purchasing a heavy-duty washer and dryer important?  What stain removing products work best?
Communication  Detail your success stories.  
Constipation/Digestive Issues What works with your angel?
Coping What do you do when you are overwhelmed?  What advice can you give to younger parents?
Dental Work How do you handle tooth brushing?  Describe successes at the dental office.
Discipline What works for you?  What do you do when your angel pulls hair or grabs?
Drooling Any tips?
Durable Medical Goods What wheelchair or stroller brands do you recommend? How did you
fund your equipment?
Employment/Adult Education Programs   Inspire others with successes or detail the challenges and solutions.)   I know there are a lot of "older" parents out there!
Eye Issues  Share your experiences.
Family-related Topics There are many definitions of "Family" today- share your family and how you meet challenges!  How did you cope when a sibling left for college?  How do you include your angel in his/her siblings' activities?  How do ensure that your "other" children don't feel left out?  Describe your family's best vacation.  How do you make vacations with your angel more successful?  How did you help your angel cope with the loss of a loved one?
Female Issues  How did you handle your angel's menstrual periods?  What method of birth control is used, if any?  Explain your decision-making process.
Food  What are some healthy food choices that your angel loves?
Heel Cord Surgery  Share your experience
Humor  How does this help your family cope?
IEP Meetings What strategies have you used to have a successful outcome?  How do you overcome feeling intimidated or overwhelmed?  What specifically do you SAY at the onset of the meeting?  When things don't seem to be going well, what have you said or done to get things back on track?
IEP  Share the wording of goals that were particularly well-written.  Share tips for determining what goals are most important for your angel.
Joggers What brands do you recommend?  Are they helpful?
Long Term Planning How did you set up a Special Needs Trust or will?  What resources did you use for the trust or other financial planning?  How did you locate an attorney?
Male Issues  Share your experiences!
Marriage How do you nurture your marriage?  Has counseling proved helpful? How do you divide responsibilities? Share your marriage success story to inspire others!
Mealtimes  Does your child eat before, during or after the family has meals? Some healthy foods may be difficult for your angel to eat… like salads.  How have you handled it?
Obsessive/Compulsive Disorder How do you redirect your angel?  What has proved effective?
Orthotics  Has your child used them?  Share the details!
Orthodontics  Share your success stories if your child has had braces!
Photo Books  We know that all angels LOVE photos.  What have you created or what have you used to help books be more indestructible!
Respite Workers How do you locate them?  How do you train them?  How do you evaluate them?
Safety What modifications have you made in your home/yard/car to ensure safety?
Sensory Integration What strategies/therapies have you found helpful?
Siblings What challenges have you faced and what are some solutions?  Share how having an angel for a sibling has benefited your child/children?  Share a helpful website address for sibling issues or sibling workshops.  Have your angel's sibling share feelings or a special experience!
Sleep Challenges What works for your angel?
Straws  How did you teach your angel to drink with a straw?
Surgical Procedures Share your experience.  What was done that made the procedure easier or more comfortable for your angel?
Swimming What products does your angel enjoy?  What about swim lesson experiences?
Technology What are your favorite apps?  What Augmentative or Alternative Communicative Devices have you found to be successful?  If technology has proven not to be successful with your angel, how do you and your angel communicate?
Therapies/Lessons Share success stories you have had!
Toilet Training When and how did you start?  What strategies worked?  What diapers/incontinence products do you recommend?
Toys  What are your angel's favorites?  (yoga balls, trampolines, bath toys, etc…)
Visual Memory  Share an example!
Vitamins  Have any proved helpful?
Walking  What aided your angel the most in the process?
Weight Gain  How did you adjust your angel's diet?
Working Outside the Home If you are a single parent who works or if both parents work outside the home, how have you juggled the responsibilities?  What are the challenges and solutions?
Yes, you can contribute to more than one topic!  Please include your name, city and Angelman child's name and age, if you wish.
Please email your submission(s) to:  Alice Evans  amevans1@mac.com 
***Remember:  Keep it as concise as possible!   (I want you to write freely so I won't set a word limit, but please know that I may need to do some minor editing.)
THE DEADLINE IS:  Monday, November 24, 2014.   Let's get this wonderful project up and running as soon as possible! 
Thank you very much for making the effort to email me with your anecdotes and tips.  What a wonderful project to honor Harry's 100th birthday celebration in 2015!
Love and hugs to you all,
Alice Evans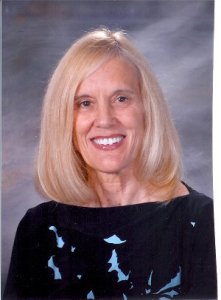 Mom of angel Whitney, age 33