To celebrate Autism Acceptance Month AssistiveWare will be offering a 50% discount on 4 of our popular AAC apps: Proloquo2Go®, Proloquo4Text, Pictello and Keeble. Gateway to Language & Learning©, the core word vocabulary available through an in-app purchase in Proloquo2Go, will also be at half price.
The discount, available worldwide on the App Store, will be in effect from April 2nd until and including April 4th.
If you buy more, you save more
The discount also applies to Apple's Volume Purchase Program for Education. When your school or educational organization purchases 20 copies or more, you get an additional 50% off!
Spread the word!
Do you know people who could benefit from these apps? Make sure you share the news about this limited-time discount!
If you have any questions about the discount please contact their support team at support@assistiveware.com
* Please note: The discount percentage is based on the US App Store. Exact prices vary from country to country. Bundles will not be discounted during this promotion.
By Marilyn Kennedy
We are all pretty conscientious about reading food labels, especially those of us who have or who are caretakers for loved ones who have serious illness, allergies and/or dietary restrictions.
I recently went to the outpatient lab at my local hospital to have a routine blood draw. About halfway through, I began to pass out and so the phlebotomist had me put my head between my knees, put a cold compress on the back of my neck, and offered me a juice box.
I had the presence of mind to ask if the juice contained sugar. The response was, "I don't know."
I took one or two sips of the "juice" but it tasted odd to me and so I didn't finish it. When I got home, out of curiosity, I read the ingredients label … which took up an entire side of the juice container!
The first thing that struck me was the bolded statement: Contains no juice.
The first ingredients were water, sugar, corn syrup solids, whey protein isolates, artificial flavors … and a long list of additives and preservatives. This was just chemical soup!
I have a severe multi-glandular autoimmune disorder and I am in recovery from cancer. I have many food sensitivities and dietary restrictions including no sugar, dairy, or food additives. Unfortunately I thought I was safe in a medical care facility. I was really surprised that a medical professional working in a hospital lab would offer a food product to a patient without asking about their medical conditions or any food allergies, sensitivities or dietary restrictions they might have.
So … please read food labels not just at the grocery store but in hospitals, labs, outpatient care centers, and urgent care facilities.

Flip Writer AAC (in-app purchase for premium edition)
iPad only – $29.99 to FREE
Type a message on Flip Writer, and this message is displayed on two displays, one facing you and a second outfacing display for your communication partner(s). It is a powerful AAC app that is easy to use and is highly recommended in assistive technology conferences and workshops.
By Jodi M. Duke, Ed.D.
Special Education Advocate
www.jodidukeadvocacy.com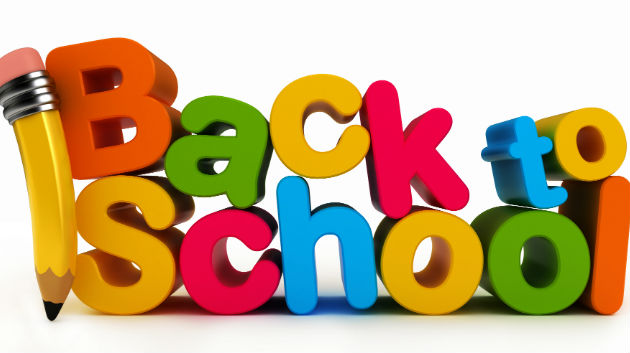 It's that time of year again! It is hard to believe that summer is already winding down, and "Back to School" time is upon us! In order to help you and your child with Angelman Syndrome have the best year possible, I've assembled a list of 10 ways to prepare for back to school.
1. Create a one-page profile of your child to share with teachers and other school staff. I like to think of what a child would normally tell his or her new teachers during the first days of school and include as much of that information as possible on these profiles. Instead of listing strengths and needs, include what you admire about your child, what's important to your child, and how best to support him or her. Use clip art to include your child's favorite things and insert your favorite pictures to personalize this and showcase your child's personality. You can find more information on the one-page profile at http://www.helensandersonassociates.co.uk/reading-room/how/person-centred-thinking/one-page-profiles.aspx
2. Create a gesture and communication dictionary to share with your child's teachers and school staff. Many children with AS have developed their own systems of communicating, and it can take some time for new teachers to learn what each gesture and communication effort means. Provide a simple list of your child's gestures/communication behaviors, including what each behavior means and how the receiver should respond. Make sure to include behaviors specific to mealtime, toileting, and health issues. The folks at Praactical AAC have a fabulous template already created that you can download and fill in for your child! http://praacticalaac.org/strategy/strategy-of-the-month-back-to-school-with-aac/
3. Don't forget the bus drivers and school nurse! There are some items that you will want to share with these folks in addition to the other resources that you have created. Nurses will need to know about your child's medications, special diets, seizure issues, and any other medical considerations that might come up during the school day. Make sure to talk to the nurse about the best ways to calm or soothe your child if they aren't feeling well, how your child prefers to take medication, and any routines that might help when health issues arise. Talk with bus drivers about how to use your child's AAC on the bus to engage them in conversation during the ride. There is nothing worse than a long bus ride with nobody talking to you or interacting, so work with the bus driver, bus assistant, and school team to develop a plan for social engagement on the bus.
4. Establish a communication plan with your child's teacher. One of the easiest ways to ensure daily communication is the old-fashioned black and white composition book, which goes in your child's backpack each day. You write about what happens at home and the teachers write about what happens in school. This summer, one family that I work with was lucky enough to work with a teacher who sent a daily email listing what the children did each day and included a link to a Shutterfly account where she posted pictures! Whether you opt for low or high tech, the important thing is that you have an established way to communicate on a daily basis.
5. Start preparing now! Gradually move bedtimes and wakeup times earlier so that the morning routine will be in place by the time school starts (this is as much for the parents as it is for your children). Take your child to the school playground for a picnic and playtime. Invite other children from your child's class, if you know them. Take your child shopping for school supplies…and let them have that crazy leopard print notebook that they choose!
6. Create a transition book that will remind your child of what to expect at school. This is especially important for children that are starting a new school, but can also help ease anxiety and remind children of the routines. I like to create these in PowerPoint, and then have a peer record narration, so that students can view them on a laptop, iPad, or other device or print them out in a more traditional book format. I have also created a few of these in the app Kid in Story that allows you to include the child's picture in the story and easily create voice recording. Regardless of the format, you want to include photos of the child's school, including classroom, gym, specials, cafeteria, playground, and any other areas that will be visited daily.
7. Introduce yourself to all service providers and encourage them to contact you as needed. A small plate of treats with a little note goes a long way towards establishing a positive relationship!
8. Request an IEP meeting in mid-October to review progress. Did you know that you can request an IEP meeting anytime? I like to give schools about 6 weeks to get to know a student and then have a meeting to discuss how things are going. This is another wonderful opportunity to take a look at the IEP goals, accommodations, and other supports that are in place and decide if any changes need to be made.
9. Become a part of the school community. Check out the school's website for information on volunteering, joining the PTA, and any school events that are coming up. Most schools organize some type of family activity in the fall, and it is a great way to meet other parents and begin to feel like you belong. I always recommend that parents ask about volunteering as well, if time permits. It is a wonderful way to get to know faculty and staff and see how your child is doing during the school day!
10. Do your best to relax and enjoy the remaining days of summer! Our children can feel when we are stressed or anxious, so one of the best ways to ease their transition back to school is to try to control our own emotions. So sit back, try to relax, and take a deep breath…it's going to be a great year!
We are on our way to reaching our $1.2 million fundraising goal in support of the AS community
The Angelman Syndrome Foundation and the entire Angelman syndrome community are incredibly grateful for everyone who attended, donated to, and volunteered in support of the 2014 ASF National Walk. Nearly 10,000 individuals across the country participated in the 30 Walk sites this year, raising hundreds of thousands in support of AS research and direct family support.
We are edging closer to our $1.2 million fundraising goal and need your continued support to reach that goal. Here's how you can help:
• Ask your employer about matching gifts. Many employers will match employees' donations to non-profit organizations, and all you need to do is ask!
• Host a fundraiser. With the Walk behind us, use creative ways to raise additional funds, such as bake sales, doing summer chores, dinner parties, and workplace potlucks.
• Send 5 emails to 5 folks asking for $25. Ask those close to you if they haven't already donated to do so in this smaller increment.
THANK YOU, Rockville Centre St. Patrick's Parade
During the ASF National Walk on Long Island, the Rockville Centre St. Patrick's Parade committee presented its $30,000 donation to the ASF amid much fanfare. The ASF was chosen as one of three charities to benefit from funds raised during the St. Patrick's Parade in March, and other events leading up to the Parade. The ASF is incredibly honored and appreciative to the Rockville Centre community, and all individuals who supported the Parade for their immense contributions in raising funds to support the AS community!
ASF Scientific Symposium in August
The ASF brings together the best and brightest in AS research every year by funding the ASF Scientific Symposium, taking place August 14-16 in Cambridge, commencing the day after Harry Angelman's birthday on August 13! The ASF embraces collaboration by bringing together researchers of other related disorders to drive further advancements in AS research, and the Dup15 Alliance is joining this year's Symposium to broaden the scope of research discussed. Researchers will be discussing the current state of AS and Dup15 research to compare findings, discuss best practices, and work to move research closer towards clinical trials.
Funds raised during the ASF National Walk and other events support ASF-funded research grants and the Joseph E. Wagstaff Postdoctoral Fellowship. The Wagstaff Fellowship fosters the brightest and best young researchers in pursuit of AS scientific discovery, and the 2014 call for applications will be issued in the near future. Treatments resulting from the ASF's $6.2 million investment in research help individuals with AS live better lives today, and that same investment has also discovered pathways towards a cure, leading to better lives tomorrow for individuals with AS but requiring ongoing financial support.
Educational Webinar Series
View Previous ASF Educational Webinars on YouTube
Nearly 2,000 have participated in the ASF Educational Webinar Series, which helps families and caregivers stay up-to-date with a wide range of important topics related to AS, including research updates, clinical developments, tips for everyday living and managing symptoms, and many more. Attendees have the ability to ask questions and interact with the speakers, who are experts in their respective field. Click here to view past ASF Educational Webinars on the ASF's YouTube Channel, including the most recent webinar by Dr. Art Beaudet who discussed how his ASF-funded research is making significant progress.
Individual Education Plan Bank…Time to Start Planning!
Summer is here, and it is time to start planning ahead for next school year! An Individual Education Plan (IEP) is used in an academic setting for planning and performance evaluation with the educational team assisting your loved one with AS and your family. Development is personal to each individual, even more so with individuals with AS, and a well-crafted IEP can significantly help your loved one stay on track with his or her personal goals. The ASF IEP Bank is a platform to exchange IEP goals and objectives to assist you and your student's educational team in planning her/his IEP. Click here to begin using the ASF IEP Bank.
Angelman Syndrome Foundation
www.Angelman.org (800) 432-6435 Int'l (630) 978-4245 info@angelman.org
Sign-up to receive the ASF's weekly email update to stay tuned with research, family support and other AS community updates!

By Mark Mautone, M.A. ABA
When educating children with Angelman Syndrome (AS), many parents look for the best schools that have teachers with extensive experience working with children with special needs. The programs that the parents observe are classrooms that educate children with different disabilities. These classrooms are categorized as Multiply Disabled (MD).  These classes are always perceived to be the "generic" solution for children who possess deficits that are difficult to address in other classes. With saying that, these classrooms can be very effective for most children. However one type of educational setting that is overlooked, is a classroom that implements the principles of applied behavior analysis (ABA). ABA is mostly associated with the field of autism. ABA is the science of applying experimentally derived principles of behavior to improve social significant behaviors. (Cooper, Heron, & Heward, 2007).
Before we go any further let's briefly define what "social significant behaviors" are and their function. To do so, I am going to breakdown the term in the simplest form.  Social means relating to people or society. Significant refers to having meaning.  However, when the word "behavior" is mentioned, most people think of maladaptive or stereotypic behaviors such as hitting, spitting, kicking, or repetitive motor/vocal behaviors.  In reality, everything we do is considered a "behavior".
Behaviors are observed in many forms such as blinking an eye, waving a hand, saying "Hi", or walking. Most people do not look at these behaviors as a "behavior" because they are automatic for most people. Unfortunately, society has always associated "behavior" with negative actions.  Let's start to think differently.  Social significant behaviors are behaviors people produce that are meaningful actions that are observe in many forms that are present in society.  This may include decreasing maladaptive/stereotypic behaviors and/or increase appropriate learning and social behaviors.
Most research in ABA relates to individuals who are diagnosed with Autism Spectrum Disorder (ASD). However, like individuals with ASD, social, communication and behavior deficits are also evident in children with AS. In the past, ASD and AS were perceived as very similar disorders.  Although research is limited in using ABA with children with AS, there are two studies (Summers, J & Szatmari, 2009 and Summers, J & Hall, E. 2008) that show evidence that select principles of ABA are effective educating a child with AS. These procedures included discrete trial, shaping, chaining, reinforcement and task analysis of skills (Summers, J & Szatmari, 2009). Summers, J & Hall, E. 2008 investigated the correct implementation of ABA teaching procedures by parents with AS using an ABA skills training manual. The results of this study showed differences in results across 4 parents. Two of the parents showed improvement in responding across 4 of 5 domains, one parent did not demonstrate change, and the last parent had mixed results that may have due to the child's disruptive behavior according to the study.
Even though there is limited research on applying the ABA methodologies there is sufficient evidence to show that educating a child with AS is effective.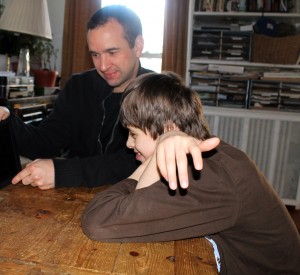 As a professional who is not only educated in ABA methodology, I am also a teacher who applies these principles on a daily basis. A few months ago I had the opportunity to meet an extraordinary young boy named Max. Max is diagnosed with AS. Max's mother, Sybille requested me to work with her son using ABA procedures.  After I evaluated Max, it was certain that we needed to work on sitting at the table and the  ability to maintain appropriate use of his hands while sitting, such keeping hands down when working. Max has a history of swiping items off the table and had difficulty sitting.  His program was only focused on those behaviors.  Those two behaviors are pre-requisites to learning and attending.  I work with Max once week for an hour. I am happy to report that by the 6th week Max was able to walk to his work area and sit down. His reinforcement is delivered for producing the target behavior with preferred videos on the iPad for keeping his hands down. We are moving into the phase of programming, which will be introducing educational programs using ABA principles.
"This article was written two months ago. Today Max is able to start the timer on the iPad, chose his activity, finish it and go to the next one. We started "proloquo2go" program and he loved it. He is learning quickly with his ABA therapist and I truly believe there is no particular age to start ABA therapy. If you have a great therapist you can do miracles with your angel." – Sybille Kraft Bellamy
Mark Mautone, M.A. ABA
ITPADD – Educational and Technology Consulting
Follow me on Twitter: ITPADD
Does My Child Have a Good Teacher?
When I went into the field of teaching in the public schools it was after I had my three children and finished my education.  I was so excited to finally start my "dream" job and naively thought most teachers, especially those who taught students with more significant disabilities, felt the same excitement and commitment.  I have since found that this is not always the case.  Here are 9 questions you might want to ask yourself about your child's teacher in order to ensure that your child is getting the best educational experience possible. – Lisa C. Gleeson MA SpEd.
1.  Has the teacher asked you questions about your child?  Do they acknowledge that parents are the real experts when it comes to their children? Yes, after we have taught your child for a couple of years we may know something about your child, at least when they are at school, but ultimately you are the experts.
2.  When you first meet the teacher, is he/she already familiar with your child's IEP, prior testing and anything else they may have found in your child's file? This is usually the first thing I do when I find out who will be in my class.  A teacher can also hunt down prior teachers to find out missing or needed information.
3.  Is he/she willing to find out more about the types of issues your child may have, medical, educational and emotional.  There are plenty of conferences out there that may benefit her/his teaching of your child and the rest of his/her classmates. School districts will often pay for all or part of conference attendance. There are websites and some great parent listservs that you can read or join.  It's been my experience that most parents are more than happy to give you some of their hard -won knowledge.
4.  Do you feel as though you are part of your child's educational team?  Not just around IEP time, but any time issues arrive concerning your child's education? Speaking of IEP's, does your child's teacher consult you about concerns you might have in creating the next IEP?  Does he/she let you know that you can call a meeting at any time you feel one is necessary, it does not have to be annual and that it is a living document, not something set in stone?
5.  Does your child's teacher send home a note daily or as often as possible? If your child is non verbal, you may have no idea what went on in his or her day today.  Typically I do a checklist and written notes of things that may have stood out that day.  If there are specific things you really want to know, please ask for those as well.  There will be days when you may not get a note.  For me, that usually means that the end of the day was
so busy or hectic that I was too busy dealing with my students to write the notes, but hopefully that doesn't happen often.  Conversely, most teachers would love it if the parent would write a note when something out of the ordinary happens with their child.  Examples would be, did they sleep, did they eat that morning, was there unusual seizure activity?  Your child can't tell me if they need extra TLC that day, I am counting on you.
6.  If your child is in a self contained classroom, does the teacher have plans on how to create inclusion times or activities. When I taught elementary school students with multiple disabilities, they all had an opportunity to have inclusion in the kindergarten classroom accompanied by a paraprofessional or myself.  As they got older I tried to choose specials that they particularly had an affinity for such as art, music, PE.  There can also be inclusion in the academic classes and reverse
inclusion and "buddies" is another good way to keep kids together.  Kids should also be included in school wide activities such as assemblies.  Of course this is dependent on each child's tolerance.  Some don't do well with crowds or loud noises and although a tolerance can sometimes be built up, there is no reason to make them miserable.  Kids should also be out on the playground together.
7.  Does the teacher have a good relationship with the school's nurse?  When you work with students with more severe physical needs, the classroom teacher and school nurse often have to work hand in hand.  I work hard to help the school nurses I work with understand how my students "work" and familiarize them with one another.  School nurses are great resources for finding out information on many of the health issues your child is dealing with.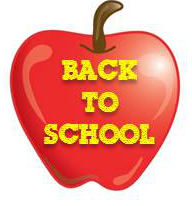 8.  That leads to the next point.  Do you feel as though your child is in a safe and supportive environment?  Children can get hurt at school, especially children who have seizures, sensory issues and/or other disabling conditions.  You should have the opportunity to see your child's classroom and make suggestions regarding your child's safety.  Of course you will have to remember that the classroom also has to be conducive to the safety and education of the other students.  Even if the classroom is safe, accidents will still happen.  We are all human, we will make mistakes, toys will be left on the floor, and children will zig when they should have zagged.  You need to be able to trust your child's teacher to care for your child to the best of their ability, get medical care when needed and give you a call (or the nurse can) if your child gets hurt.
9.  Do you feel as though this teacher will push your child to reach her full potential? Is your child's teacher excited by their potential?  Every child will grow and has the ability to be the best person he or she can be.  They shouldn't be compared with each other or kept back because children with _________ (fill in the blank) can't do that.  If your child's teacher isn't excited about being a teacher, they probably shouldn't be your child's teacher.
Would every parent I have ever worked with say yes to all those questions about me?  I would hope so, but I am sure that is not always the case.  It is definitely what I strive for but let's face it, I am only human and would not claim that I get it right every time.  The same can be said of any teacher.  I do think, though, that if your child's teacher is constantly attempting to achieve the above, you can have some trust that your child is in a safe and enriching environment in which he/she is encouraged to flourish and grow. What more could we hope for with any child's education?
Written by Lisa C. Gleeson MA SpEd.
Bio:  I have been teaching students with moderate to severe multiple disabilities in public school systems for nearly 20 years now, ranging in ages from preschool to middle school.  I have attended four Angelman Syndrome Conferences and spoke at the conference in Chicago, IL.  I have had the opportunity to teach 4 students with Angelman Syndrome (two at the same time!) and many other students with chromosomal abnormalities.  My Masters degree is in Special Education with an emphasis in severe multiple disabilities and I am certified in the state of VA in multiple disabilities (adapted curriculum), intellectual disabilities, emotional disturbances and learning disabilities.