Helpful products to improve the daily lives of those with Angelman Syndrome and all special needs.
Angelman Today has received an exclusive invitation to create a shop on Amazon!
We filled it with so many products suggested by parents and caretakers.
The shop includes Sensory Toys, Support for Communication, Feeding Tools, Safety Products, Adaptive Clothing, Books, and many more products to help with daily life.
Visit: https://www.amazon.com/shop/angelmantoday_com
This shop will be updated often with new products so check back often. If you would like to suggest a product not yet listed please leave us a comment on our Facebook page or email us at lizzie@angelmantoday.com
"This shop on Amazon made holiday shopping for my Angel so much easier and I could easily send the link to my friends and family when they asked what to get my daughter for Christmas."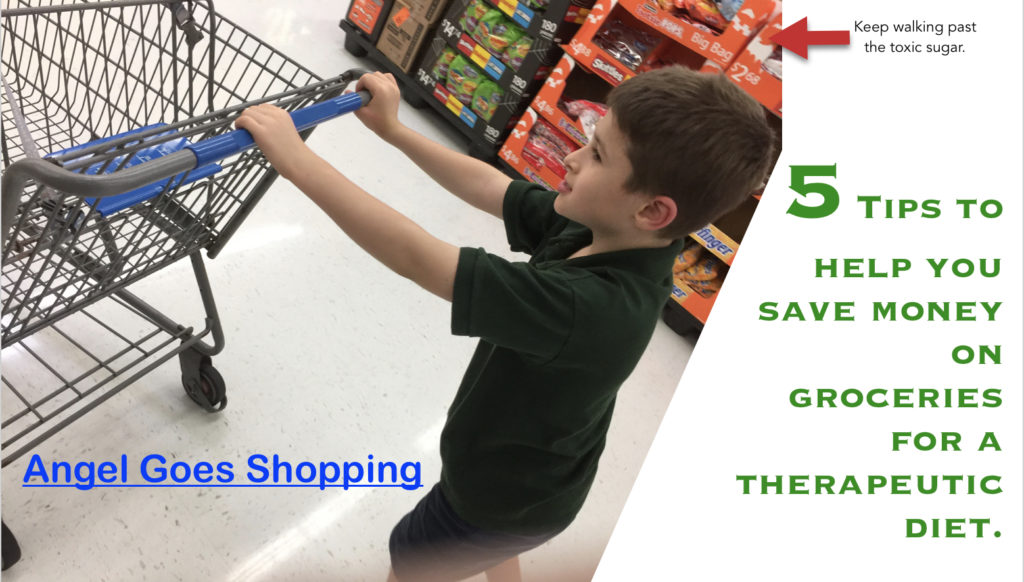 1. Buy in bulk from big box stores like Costco, Sams Club or Bj's Wholesale.
2. Look for coupons in the mail, newspapers, the internet or grocery store apps.
3. Create weekly menus with your budget in mind.
4. Shop around the perimeter (edges) of the store. -The middle aisle usually contains processed foods that you want to avoid.
5. Buy fruits and vegetables that are in season. -Seasonal fruits and veggies are less expensive than when out of season.
*Bonus: Buying the fresh cuts of meat with the higher fat content is less expensive than the lean cuts which is better for increasing the fat ratio on the diet.