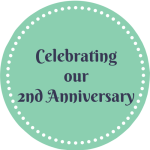 We are celebrating our 2nd year anniversary here at Angelman Today! Two years of creating this online magazine that has circled the globe countless times for our wonderful community.
I could not do this alone. A big thank you to the many contributors that send me links, articles and pictures to publish each month. This community is so amazing, if there is something online from a picture to an article they will even "tag" me to bring it to my attention for Angelman Today.
For myself, it has been a fantastic opportunity for my creative expression and to share the information that I have learned from so many amazing parents and professionals that have helped us on this journey and have made my son as healthy, smart and as able as he is.
This new year, we have so much in store! Giveaways, Vacations, Product reviews and video's! We are growing at a rate in which I cannot keep up, so if you or someone you know would love to help us please send them my way.
Warm Wishes,
Lizzie Sordia
Editor – in – Chief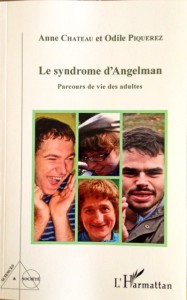 This work covers all the aspects of the life of young adults with a rare neurogenetic disorder, the Angelman syndrome. It is still a poorly understood disability, especially with regard to adults, many of whom have never been diagnosed or have been diagnosed belatedly.
Sparkling personalities often jovial and exuberant, they involve their parents, caregivers, educators and specialists in an enigmatic situation on which this work attempts to cast a new light. However, the universe which is described is often less than joyous, it is often hard for everyone, "full of sound and fury" with episodes of difference, indifference, rejection and violence.
This book raises questions as to the attitude of society to victims of Angelman syndrome as it has questioned the many specialists who have contributed their valuable contributions to the reflections of those whose parental role has made them unwitting experts in a field they never expected to explore.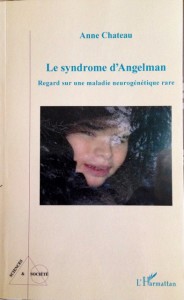 Anne Chateau is a retired teacher. Her son is 26. She published a first book in 2013 about Angelman children : Le syndrome d'Angelman, une maladie neurologique rare.
Odile Piquerez was a personnel officer until she interrupted her career to look after her son, now 33 years old. She is involved in many associations which support handicapped people in fields such as accessibility, epilepsy, and care.
The authors have founded the association Syndrome Angelman-France (WWW.syndromeangelman-france.org) They intend to translate extracts of the book into English and progressively to make their association's website available in other languages.
By Marilyn Kennedy
We are all pretty conscientious about reading food labels, especially those of us who have or who are caretakers for loved ones who have serious illness, allergies and/or dietary restrictions.
I recently went to the outpatient lab at my local hospital to have a routine blood draw. About halfway through, I began to pass out and so the phlebotomist had me put my head between my knees, put a cold compress on the back of my neck, and offered me a juice box.
I had the presence of mind to ask if the juice contained sugar. The response was, "I don't know."
I took one or two sips of the "juice" but it tasted odd to me and so I didn't finish it. When I got home, out of curiosity, I read the ingredients label … which took up an entire side of the juice container!
The first thing that struck me was the bolded statement: Contains no juice.
The first ingredients were water, sugar, corn syrup solids, whey protein isolates, artificial flavors … and a long list of additives and preservatives. This was just chemical soup!
I have a severe multi-glandular autoimmune disorder and I am in recovery from cancer. I have many food sensitivities and dietary restrictions including no sugar, dairy, or food additives. Unfortunately I thought I was safe in a medical care facility. I was really surprised that a medical professional working in a hospital lab would offer a food product to a patient without asking about their medical conditions or any food allergies, sensitivities or dietary restrictions they might have.
So … please read food labels not just at the grocery store but in hospitals, labs, outpatient care centers, and urgent care facilities.


Please join us for a unique fundraising event on Friday, Sept. 11th, 2015 at Boston Harbor Hotel from 7:00-11:30pm.
Enjoy great food & drinks, dancing to the band Fusion, guest speakers, silent auction, and inspiring "Lite the Night" paddle raise.
FAST is committed to raising at least $20 million to continue support of the FIRE Initiative (FAST Integrative Research Environment), the most aggressive, collaborative research initiative to date in identifying treatments and a cure for AS. The Fire Initiative spans four universities, funding more than 24 scientists working on drug discovery, gene therapies, new animal models and technologies as well as further elucidating the genetic mechanisms that cause AS.
In just 2 years, the FIRE team has identified 3 potential drug treatments, 2 potential gene therapies and is developing 2 novel animal models.
With sufficient funding, we can move these advances from the lab to our children who so desperately need them.
FAST has funded over $3 million in ground-breaking research and has recently announced the first-ever sponsored clinical trial of a potential treatment of AS scheduled to begin later this year.
Your support is our driving force! If you are unable to make it, please consider making a donation.
This year's event is presented by: F.W. WEBB Company, Danielle Pinders, Amy Girouard Michael Cecere Maiya Dos, Judy Swanton.