Editor's Letter January-February 2015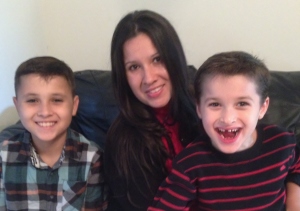 Welcome to 2015! A new year and new beginnings. I am an optimist and I believe in infinite possibilities. Every day is a fresh start to get one step closer to your goals, but entering into the new year is the time to create new goals and determine the plan of action.
This time of year is so special because I use it to plan personal goals and family goals. I sat down with my oldest son and helped him set his goals for the year. I also write down the goals I have for Nathan. I include any products or therapy services I want him to start and skills I would like to practice with him.  This could also be a time to consider if the current plan of therapies is as effective as you would like and consider how your Angel is responding to the therapies. A break from therapy can also be included in your plan. I recently had Nathan take a break from therapy for a period of time and I think it has been great for him and our family.
Whatever your goals are for the new year, I wish you all the very best in health and happiness as we continue to work hard on improving the lives of our loved ones.
Warm Wishes,
Lizzie Sordia
Editor – in – Chief
EMAIL: LIZZIE@ANGELMANTODAY.COM
FOLLOW: TWITTER.COM/LIZSORDIA
FOLLOW: TWITTER.COM/ANGELMANTODAY