Le syndrome d'Angelman – Parcours de vie des adultes: A book by Anne Chateau and Odile Piquerez just published in France and in French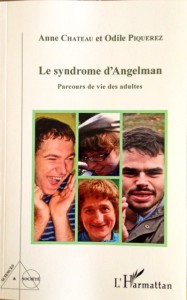 This work covers all the aspects of the life of young adults with a rare neurogenetic disorder, the Angelman syndrome. It is still a poorly understood disability, especially with regard to adults, many of whom have never been diagnosed or have been diagnosed belatedly.
Sparkling personalities often jovial and exuberant, they involve their parents, caregivers, educators and specialists in an enigmatic situation on which this work attempts to cast a new light. However, the universe which is described is often less than joyous, it is often hard for everyone, "full of sound and fury" with episodes of difference, indifference, rejection and violence.
This book raises questions as to the attitude of society to victims of Angelman syndrome as it has questioned the many specialists who have contributed their valuable contributions to the reflections of those whose parental role has made them unwitting experts in a field they never expected to explore.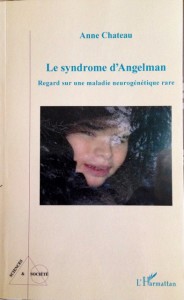 Anne Chateau is a retired teacher. Her son is 26. She published a first book in 2013 about Angelman children : Le syndrome d'Angelman, une maladie neurologique rare.
Odile Piquerez was a personnel officer until she interrupted her career to look after her son, now 33 years old. She is involved in many associations which support handicapped people in fields such as accessibility, epilepsy, and care.
The authors have founded the association Syndrome Angelman-France (WWW.syndromeangelman-france.org) They intend to translate extracts of the book into English and progressively to make their association's website available in other languages.