Angels in Action – Melissa Adams
By Kat Adams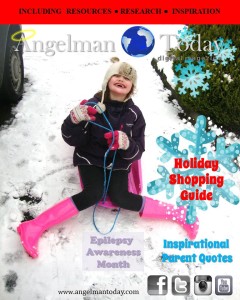 Melissa is 12 years old and has Angelman syndrome UPD. She loves to play games and laugh at her big Brother Jacob's jokes, she has a wicked sense of humor!
Melissa won the 'Child of courage' award at an event in her home town, I was very proud that her fellow citizens chose to recognize her daily struggles and her massive achievements in this way. 

Melissa experiences life in such a way that every day is an adventure, she brings so much love and happiness into both mine and Jacob's lives.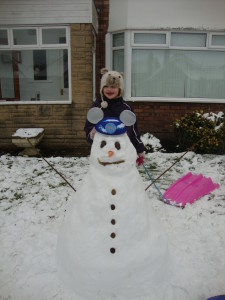 We have set up a small Foundation in Melissa's name to help support research into a cure for Angelman syndrome and have had many good times with our fundraising events, taking part in things such as skydiving and even carrying Melissa in a sedan chair for 5 miles.
Life is never dull with a child like Melissa. Lots of tears along the way but much more laughter !
For more information about the Melissa Adams Foundation you can visit http://www.researchangelman.org.uk/