Eva's Journey With Seizures And What Her Mom Is Doing About It
By Claire Lerman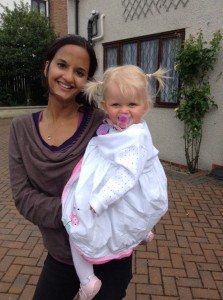 On the 28th June 2013 our beautiful little 16mth old Eva was diagnosed with Angelman Syndrome.
Just 4 months after her diagnosis Eva started with epilepsy and has been in & out of hospital numerous times. All the medications we were given completely failed to control Eva's seizures.
We had read about something called a Ketogenic diet & we were desperate for Eva to be able to try this as a form of medication. After battling to get consent to go onto the diet we eventually had our neurologist's consent.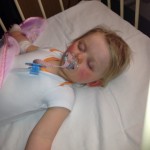 Eva started the diet on the 4th March 2014 at which point her seizures had ramped up to a level where she was having them every minute of every day. Amazingly within 48hrs of starting the diet they stopped completely! We have not seen any seizures in the past 3 months! Our lives have been transformed & we hope and pray that it continues.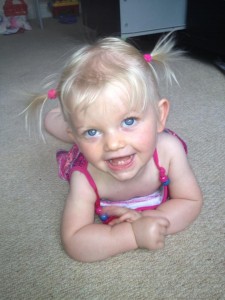 Claire is so passionate about the success that Eva has experienced on the Ketogenic she has created a facebook page to document Eva's Journey. It is her goal to share with families that they too can give it a try to see if it will work for their child. Check it out at:
www.facebook.com/pages/Evas-Ketogenic-Angelman-Journey
If you are interested in starting your Angel on the Ketogenic diet please remember this is a medical diet and seek medical assistance.
Dr. Ron Thibert – Massachusetts General Hospital Department of Neurology 617-726-6540
Dr. Elizabeth Thiele – Massachusetts General Hospital Department of Neurology 617-726-6540
Online Resources:
Angelman Syndrome Ketogenic Diet